I figured I would set my Thanksgiving table today. I have been desperate to decorate for Christmas and put up the tree. I always put the tree up the day after Thanksgiving. It's our tradition. But the decorating itch got to me today.
Napkin rings came from Hobby Lobby last year.
Platter was a garage sale find years ago.
Goblets were a Goodwill find last year!
Autumn Candle Sticks are from Partylite, many years ago.
Table cloth is Better Homes and Gardens (Walmart) table runner from Hobby Lobby a couple of years ago.
Greenery from Walmart with a couple of Autumn picks from Hobby Lobby.
A gift for my Parent's 25th wedding anniversary from our Pastor and his wife.
I have had the chargers forever. The gold dishes are also Better homes and Gardens. I just love that line at Walmart!
The vintage relish tray was my Grandmothers. Wine glasses are my Mother's. I also don't remember where we got the gold rimmed, white dishes. My Mother bought a service for 16 years ago for the using at the holidays.
The only things missing are draperies and a chandelier. We are renting right now, so not sure I want to put in the effort or money!



Later next week I will share my menu and some recipes. I loved putting together this table scape. It is helping me look forward to Thanksgiving. Otherwise it could be rather depressing,since it is the first one I will be separated from my family.
Still Thankful for SO much.
Link ups!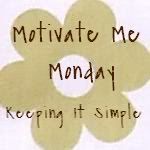 ""/>